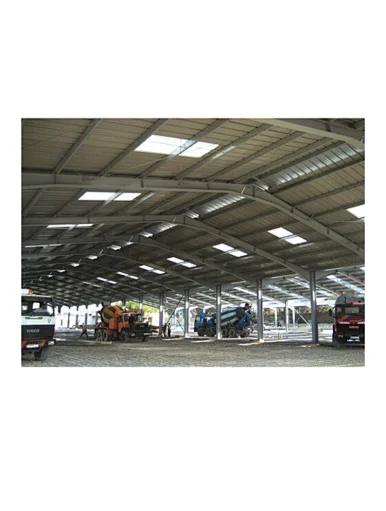 装配式钢结构建筑
产地:中国广东
品牌名称:HY
型号:048
类型:钢结构
应用:装配式钢结构建筑
公差:±1%
加工服务:折弯、焊接、开卷、切割、冲孔
交货时间:所有细节确认后的30天
产品名称:定制要求的装配式钢结构建筑
关键词:钢结构
材质:Q235/Q355钢
檩条:C/Z镀锌钢(Q235)
窗:塑钢窗
门:夹芯板门
屋顶/墙壁:夹芯板或钢板
证书:CE&ISO9001
寿命:长达50年
Place of Origin: Guangdong, China
Brand name: HY
Model: 048
Type: Steel Structure
Application: Prefabricated steel structure building
Tolerance: ±1%
Processing services: bending, welding, uncoiling, cutting, punching
Delivery time: 30 days after all details are confirmed
Product name: Prefabricated steel structure building with customized requirements
Keywords: steel structure
Material: Q235/Q355 steel
Purlins: C/Z Galvanized Steel (Q235)
Window: plastic steel window
Door: Sandwich panel door
Roof/Wall: Sandwich panel or steel plate
Certificate: CE&ISO9001
Lifespan: Up to 50 years
Customized prefabricated steel structure buildings
production process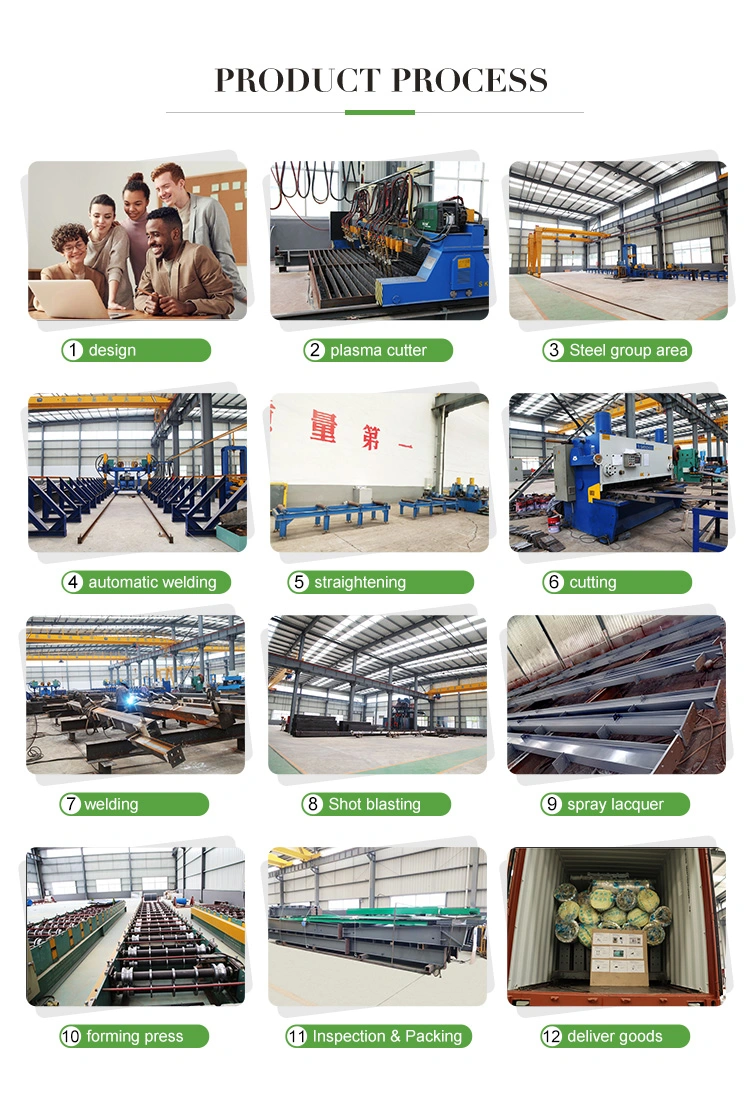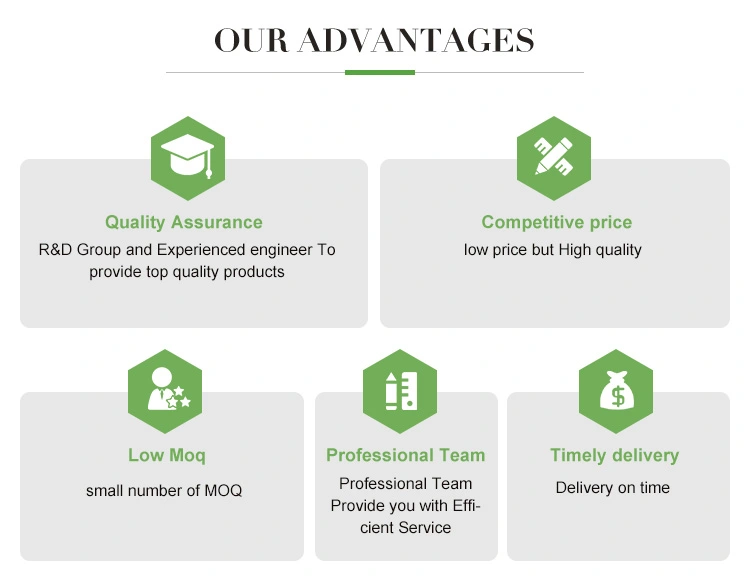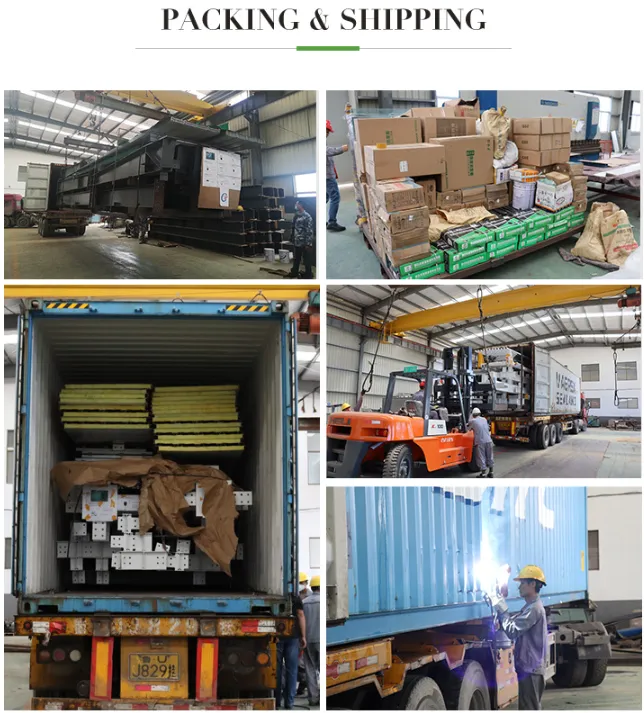 1. Q: Are you a factory or a trading company?
A: Our factory is located in Dongguan City, Guangdong Province, China.
We are both a manufacturing factory and a trading company
2. Q: What is your supply capacity?
A: Annual output: steel structure with an annual output of 120,000 tons, prefabricated houses, container houses and modular houses, with a daily output of 150 sets, with a large inventory


3. Q: How to install?
A: We will provide you with installation instructions and videos, and send technicians to help you when necessary. However, visa fees, air tickets, accommodation, wages will be provided by the buyer.


4. Q: How long is your delivery time?
A: 30 days after all details are confirmed
5. Q: How do you guarantee the quality of the product?
A: Strict product quality control, quality makes the future. This is the purpose of our factory. Every product in our factory has strict testing procedures and must be 100% quality before delivery.
6. Q: How to get project quotation?
A: If you have drawings, we can offer you a quotation according to your drawings.
If you don't have a design, our engineer will design some drawings for you to confirm. Then give you a quote.