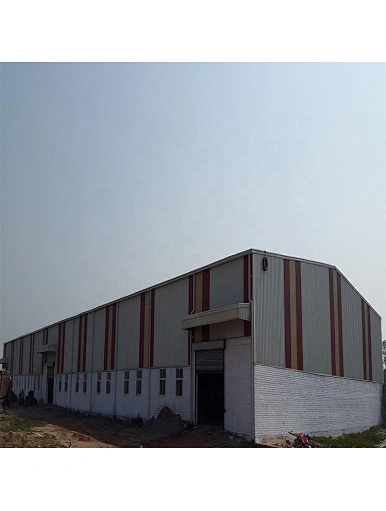 industrial shed designs prefabricated steel structure workshop with sandwich panel
Type: light steel structure
Warranty: 1 year
After-sales service: online technical support, on-site installation, on-site training, on-site inspection, free spare parts
Project solving ability: graphic design, 3D model design, overall project solution, cross-category integration
Application: prefabricated steel structure workshop, prefabricated steel structure greenhouse , steel structure workshop greenhouse
Place of Origin: Guangdong, China
Design style: industrial
Product name: Industrial greenhouse design prefabricated steel structure workshop
Drawing Design: AutoCAD
Certificate: ISO9001:2008
Standard: ASTM
Material: Q355 Q235
Main frame: solid H-beam
Purlins: Z-section steel
Door: Roller shutter
Window: Aluminum alloy window
Type: light steel structure
Warranty: 1 year
After-sales service: online technical support, on-site installation, on-site training, on-site inspection, free spare parts
Project solving ability: graphic design, 3D model design, overall project solution, cross-category integration
Application: prefabricated steel structure workshop, prefabricated steel structure greenhouse

,

steel structure workshop greenhouse
Place of Origin: Guangdong, China
Design style: industrial
Product name: Industrial greenhouse design prefabricated steel structure workshop
Drawing Design: AutoCAD
Certificate: ISO9001:2008
Standard: ASTM
Material: Q355 Q235
Main frame: solid H-beam
Purlins: Z-section steel
Door: Roller shutter
Window: Aluminum alloy window
Steel structure building is a new type of building, which is widely used in workshops, warehouses, office buildings, teaching buildings, hangars, parking lots, stadiums, etc. With easy assembly, quick installation, long life, and recyclable usage factors, steel structures are replacing traditional concrete or brick buildings.

Our Services
We provide a one-stop solution for steel building
design, fabrication and installation of steel buildings.

Trade AssuranceDOM

and OEM Service

Your Vision, Our Mission
Industrial shed design prefabricated steel structure workshop with sandwich panels
| | |
| --- | --- |
| Columns and beams | Material Q355 H-beam (painted or galvanized) |
| Surface treatment | Galvanized or painted |
| Wall & Roof Purlins | C or Z section steel |
| Wall and Roof Panels | Color corrugated steel plate, EPS sandwich panel, rock wool, glass fiber, pu, etc. |
| Support | Angle steel, steel pipe, steel circle. |
|    Roof gutters |   Angle steel, steel pipe, round steel. |
|    Downspout |   PVC tube |
| Through |   Sliding sandwich panel doors or rolling metal doors |
| The window |   PVC or aluminum window |
| Accessories |   Anchor bolts, high strength bolts, common bolts, skylight belt, fan, etc. |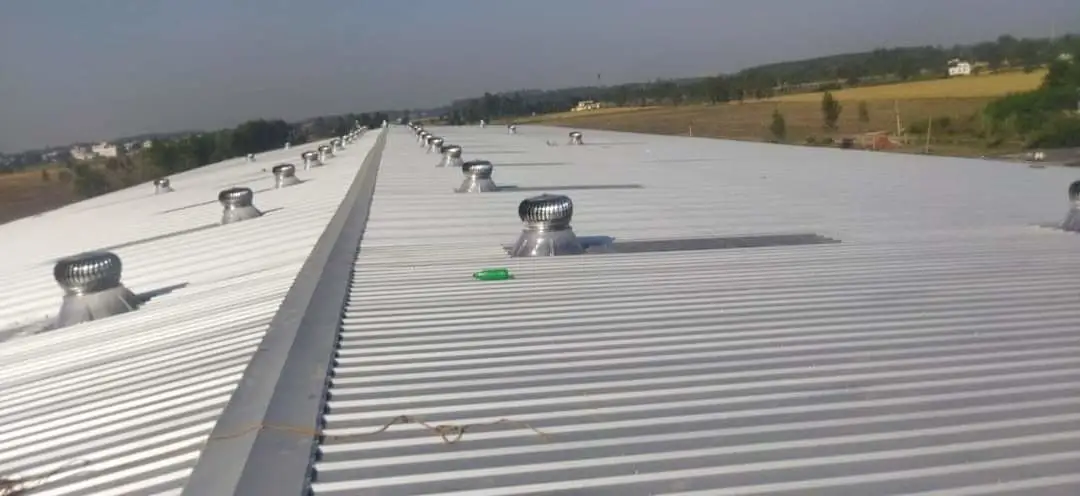 using
Our steel structures have many applications and uses. Workshop, warehouse, office building, multi-storey building, hangar, garage, livestock farm, home
Poultry farms, etc.
Steel structure workshop steel structure warehouse multi-storey building steel structure parking lot
Steel structure hangar/garage Steel structure cattle/cattle shed poultry shed piggery
In order to better protect the safety of your goods, we will provide professional, environmental friendly, convenient and efficient packaging services.

1. Are you a manufacturing company or a trading company?
We are a manufacturing plant. You are welcome to visit us anytime. The quality control process and sales team will show you
Our professionalism. After visiting us, you will also receive the best and most competitive prices.

2. Are your prices competitive with those of other companies?
Our business goal is the same quality, same price, same quality. We will do everything we can
Strive to reduce your costs and ensure that you get the best product you pay for.

3. Can you send engineers or a whole team to install my project?
Detailed installation drawings will be provided free of charge. We can send engineers as installation directors or teams on request.

Do you accept inspection of container loading?
You are welcome to send inspectors not only to inspect container loads, but also at any time during production.
5. Do you provide design services for us?
Yes, we can design complete solution drawings according to your requirements. By using AutoCAD, PKPM, MTS, 3D3S, Tarch, Tekla Structures
(Xsteel), we can design complex industrial buildings such as office buildings, super signs, car dealerships, shipping malls,
Five-star hotel.

6. What is the lead time?
30 days after all the details are confirmed

7. How do you get quotes for projects?
You can contact us 24*7 via email, phone, WhatsApp, etc. You will get a reply within 8 hours.
If you have drawings, please share them with us and the quotation will be completed according to your drawings.
Our excellent design team will design the steel structure factory warehouse for you. If you provide the following information, we will give you a satisfactory drawing.

1 Location (where will it be built?) Which country? which city?
2 Dimensions: Length*Width* Eaves Height_____mm*_____mm*_____mm

​​3 Wind Load (Maximum Wind Speed)_____kn/m2, _____km/h, _____m/s

4 Snow Load (Maximum Snow Height) _____kn/m2, _____mm, Temperature Range?

5 Seismic _____ Class 6

brick wall required or not If yes, 1.2m high or 1.5m high? or others?

7 If it is thermal insulation, it is recommended to use EPS, glass fiber wool, rock wool, and PU sandwich panels;
if not, metal steel plates are fine. The cost of the latter will be much lower than the former.

8 Number and size of doors _____units, _____(width)mm*_____(height)mm

9 Number and size of windows_____units, _____(width)mm*_____(height)mm

10 Do you need a crane? If yes, _____units, max. Lifting weight ____ tons; maximum.Lifting height ____ meters