Nigeria factory with crane
2022-04-09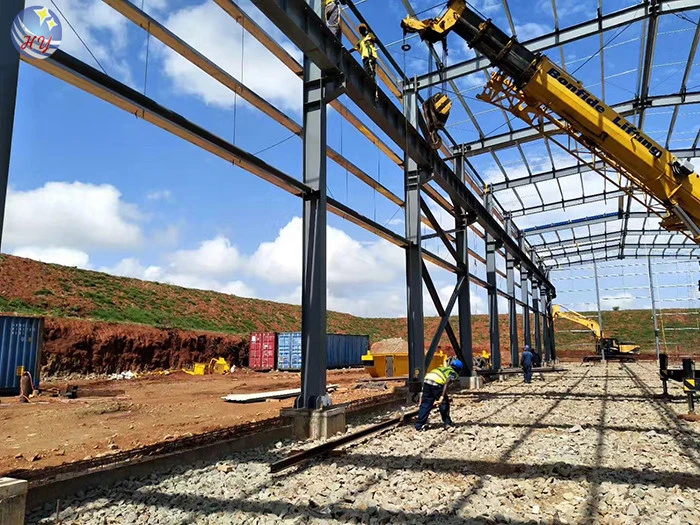 ---
The Nigerian customer is a local chief. Their family has been engaged in trade for a long time and likes to import a variety of products from China to sell. This time they want to move the hardware production line to Nigeria. By using the local cheap labor, they can better Reduced product finished products, resulting in higher profits.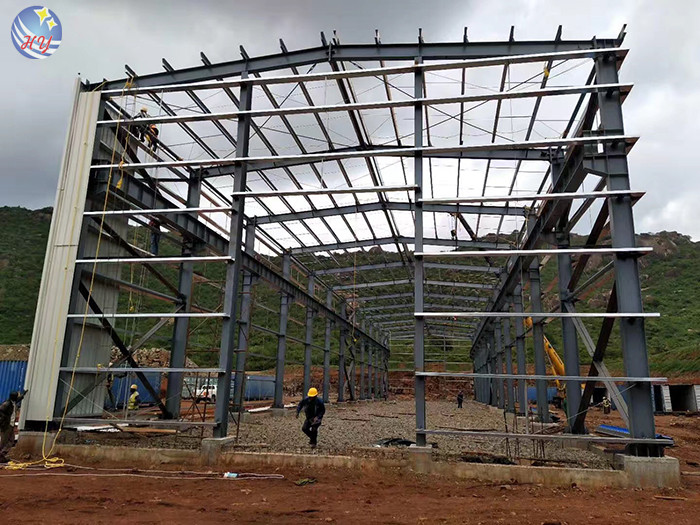 Because the construction speed of the civil masonry model is too slow, Nigeria's level of industrialization makes their country's smelting and steel processing capabilities limited, and there is no advantage in purchasing materials locally. They can only import steel structure materials. China is a major producer of steel structures in the world, with thousands of steel structure manufacturers and hundreds of steel structure exporters. After many comparisons, the customer finally chose our Hongye Steel Structure as a partner, and put The steel structure is designed, material processing and installation instructions are handed over to us together, and we also do our best to help customers solve the problems encountered.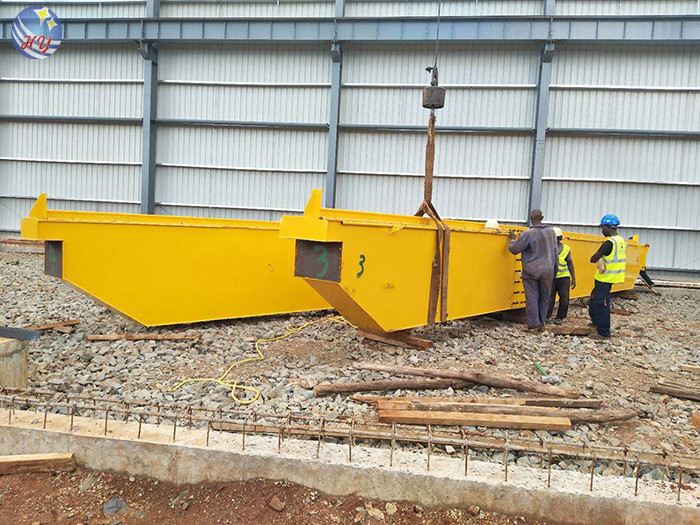 After the customer confirmed the contract, Hongye Company responded quickly, set up a project team, deepened the design drawings and steel structure drawings, and designed the most suitable solution for the actual needs. A technical scrutiny was carried out, and all production problems were efficiently completed. Using the deep prefabrication construction technology of steel structure, the steel structure components are produced and prefabricated in the factory. At the same time, relying on years of experience in export loading and overseas construction, the components are delivered to the customer's location in batches in a safe and timely manner, in an orderly manner, and engineers with strong skills and practical experience are assigned to the steel structure workshop for on-site guidance, realizing technology, production and installation. Seamless docking, on-time delivery according to the owner's requirements, and completion of the installation. Now the Nigerian steel structure workshop with crane has been officially completed and put into use. Customers are also full of praise for our quality and service, and they also told our business colleagues that they would introduce customers to us.