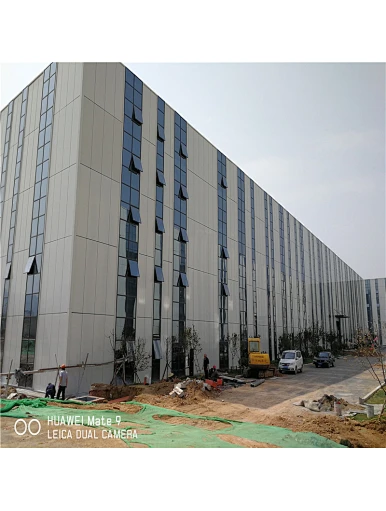 Light Frame Construction Design Prefab Steel Structure Multi-Storey Workshop Factory Building
Type: prefabricated workshop building, multi-storey steel structure
Warranty: 1 year
After-sales service: online technical support, on-site installation, on-site training, on-site testing
Project solving ability: graphic design, 3D model design, overall project solution
Application: workshop, workshop; warehouse; workshop building; hangar; poultry house, etc.
Place of Origin: Guangdong, China
Model: A-330
Design style: modern
Main structure: steel column steel beam
Walls and Roofs: Sandwich Panels; Color Steel Sheets
Secondary structure: purlins; bracing; knee pads, etc.
Grade: Steel Q345B (S355JR; ASTM 50Ksi); Q235B (S235JR)
Cladding: PU/rock wool/glass fiber/EPS
Column beam connection: high strength bolts
Accessories: sunroof belt; ventilator; downspout; gutters, etc.
1.
Introduction and application of
steel structure
Prefabricated
steel structure
building
is a new type of building structure system, which consists of main steel frame H-shaped
columns
and
H-shaped beams
,
C-shaped purlins, Z-shaped purlins, supports, column supports, knee supports, etc.
Corrugated steel or sandwich panels
are supported by roofs and walls
,
as well as other components such as doors and windows
, connected by bolts, self-tapping screws, etc.
Because of its excellent characteristics such as earthquake resistance, recyclability and fast construction, it is called
"environmentally friendly building"in the
century
Prefabricated
steel structure
buildings
are widely used in
workshops, warehouses, office buildings,
hangars, garages
,
supermarkets,
retail stores,
chicken sheds, prefabricated houses, etc.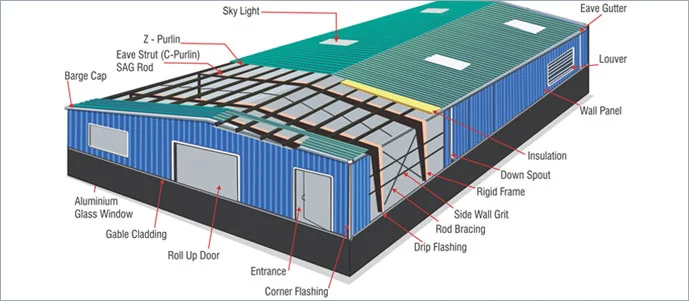 2.
Advantages of steel structure buildings
Prefabricated steel structure buildings are called
"environmentally friendly buildings"in the
21st century , and their advantages are as follows:
1.
Fast construction and convenient installation; save time and labor;
2.
Long life of more than 50 years;
3.
Prefabricated and custom designs;
4.
Sturdy, stable, durable and beautiful;
5.
Environmental protection, recyclable;
6.
Earthquake resistance
;
_waterproof
;
7.
Larger interior space;
8.
Low maintenance cost;
3. Main material of steel structure
1. Main structure

1. Including columns and beams, made of welded H-section steel, steel grade

Q345B/Q235B

2. Column-beam connection: high-strength bolts

3. Column and foundation connection: pre-embedded anchor bolts

2. Secondary structure

1. Roof purlins and wall purlins: C-shaped or Z-shaped steel

2. Knee pads: angle steel

3. Support: Steel rod

4. Tie rod: steel pipe

5. Wall and roof: corrugated steel plate or sandwich panel;


 

Connect purlins with self-tapping screws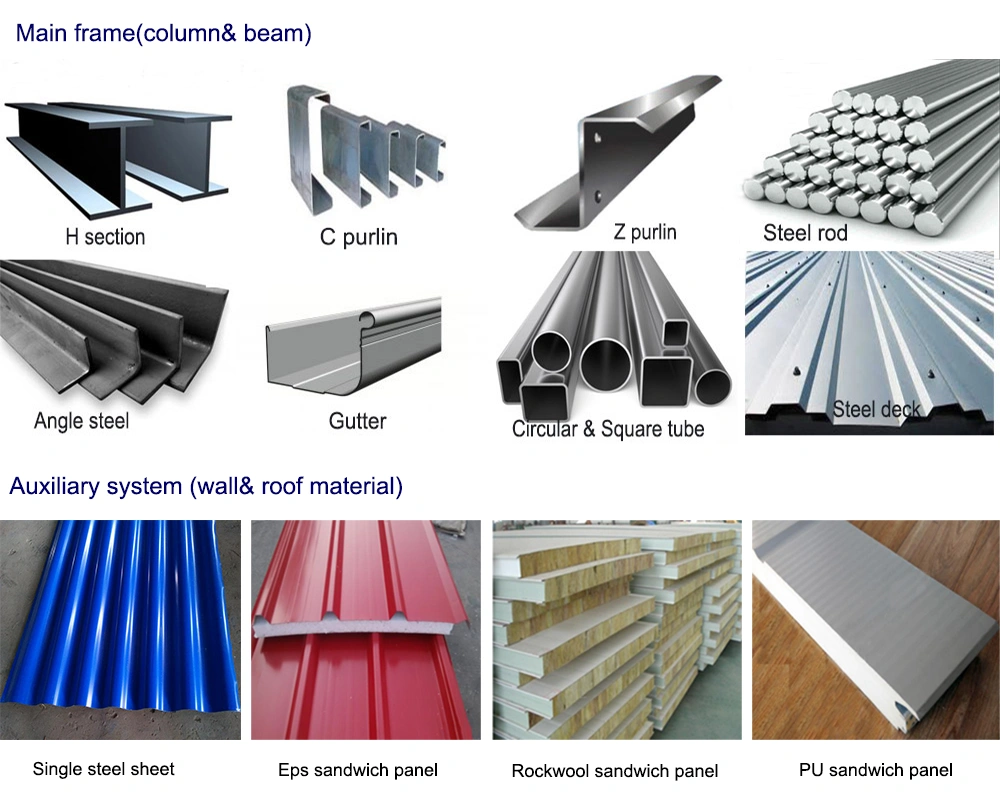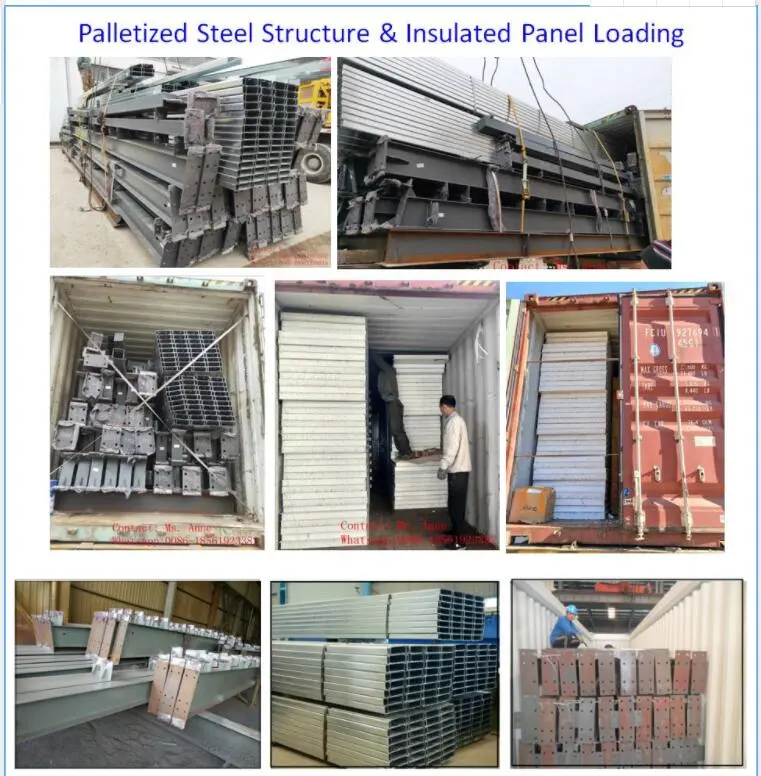 Customer visit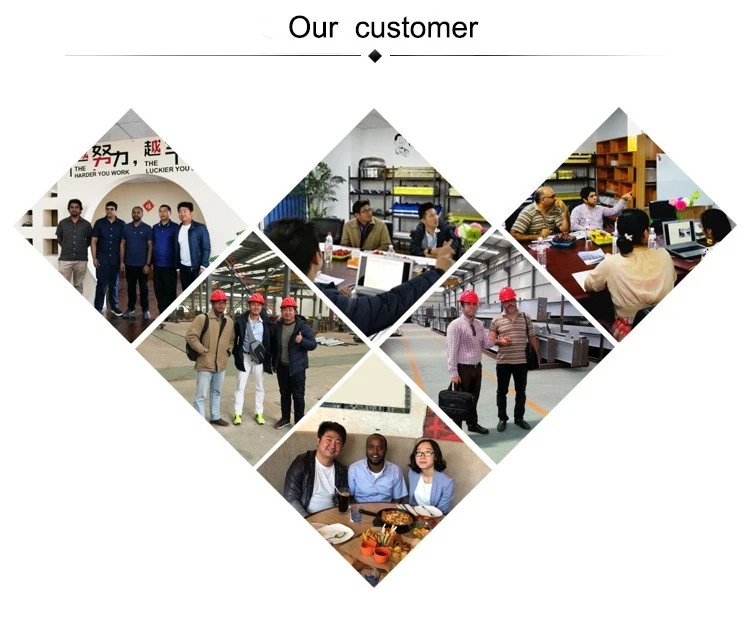 design service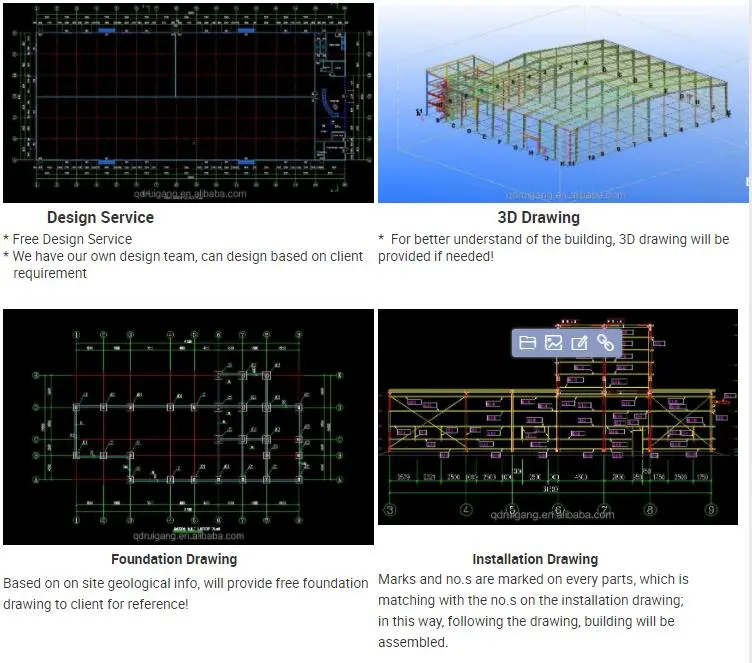 6.
Why choose us
1. More than 15 years experience in steel structure production;
2. The annual production capacity reaches 30,000 tons;
3.

The product has passed ISO9001 certification; SGS;BV, etc.;
4. Professional technical team,
more than 20 senior engineers;
5. The products

are exported to the Philippines, Malaysia, Australia, the United States, Chile, the United Arab Emirates, Saudi Arabia, Russia, Niger and other countries.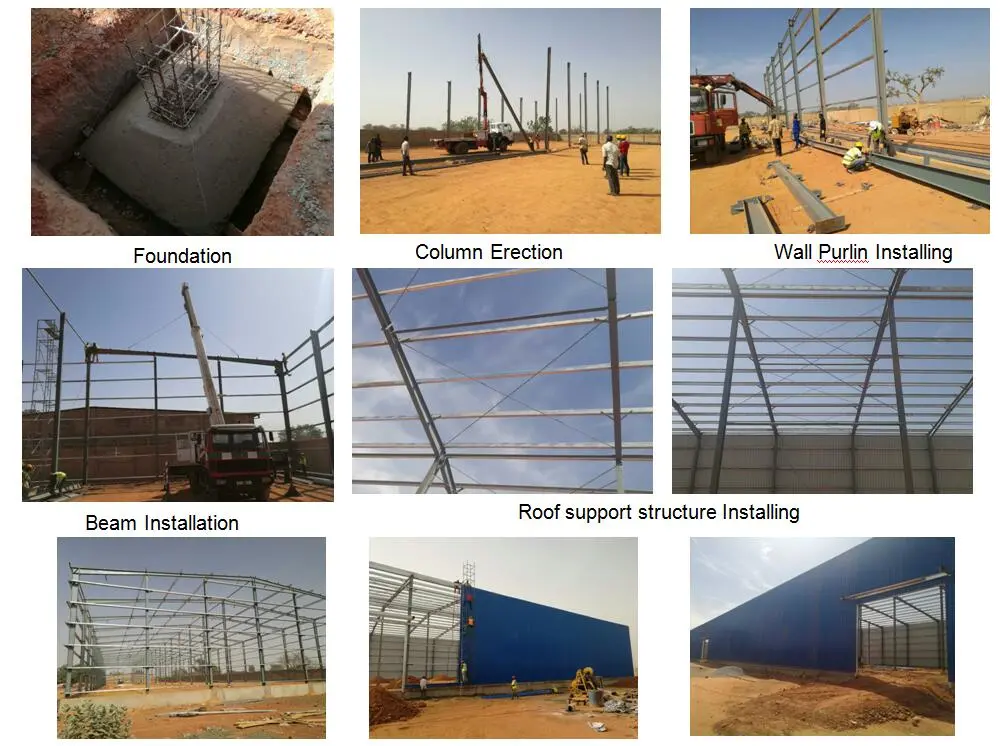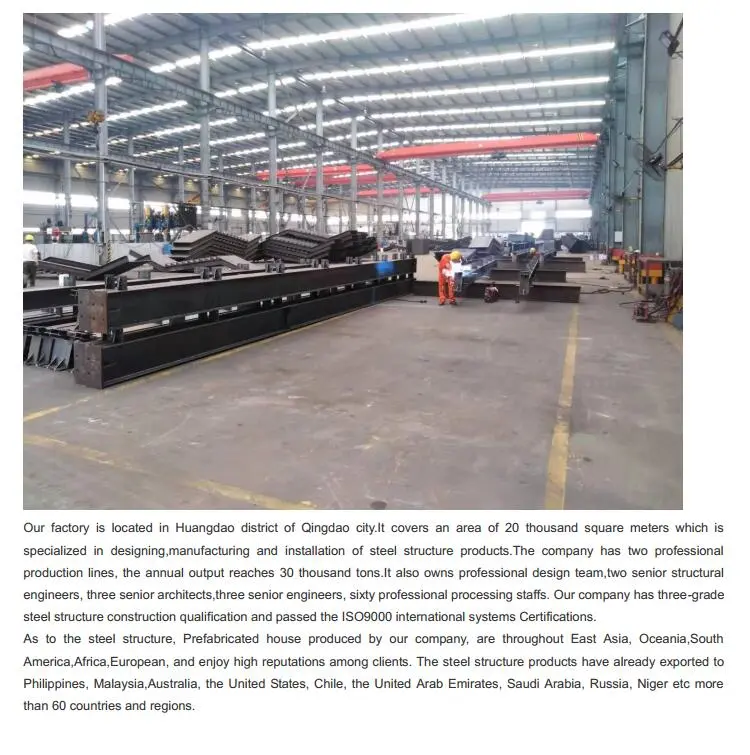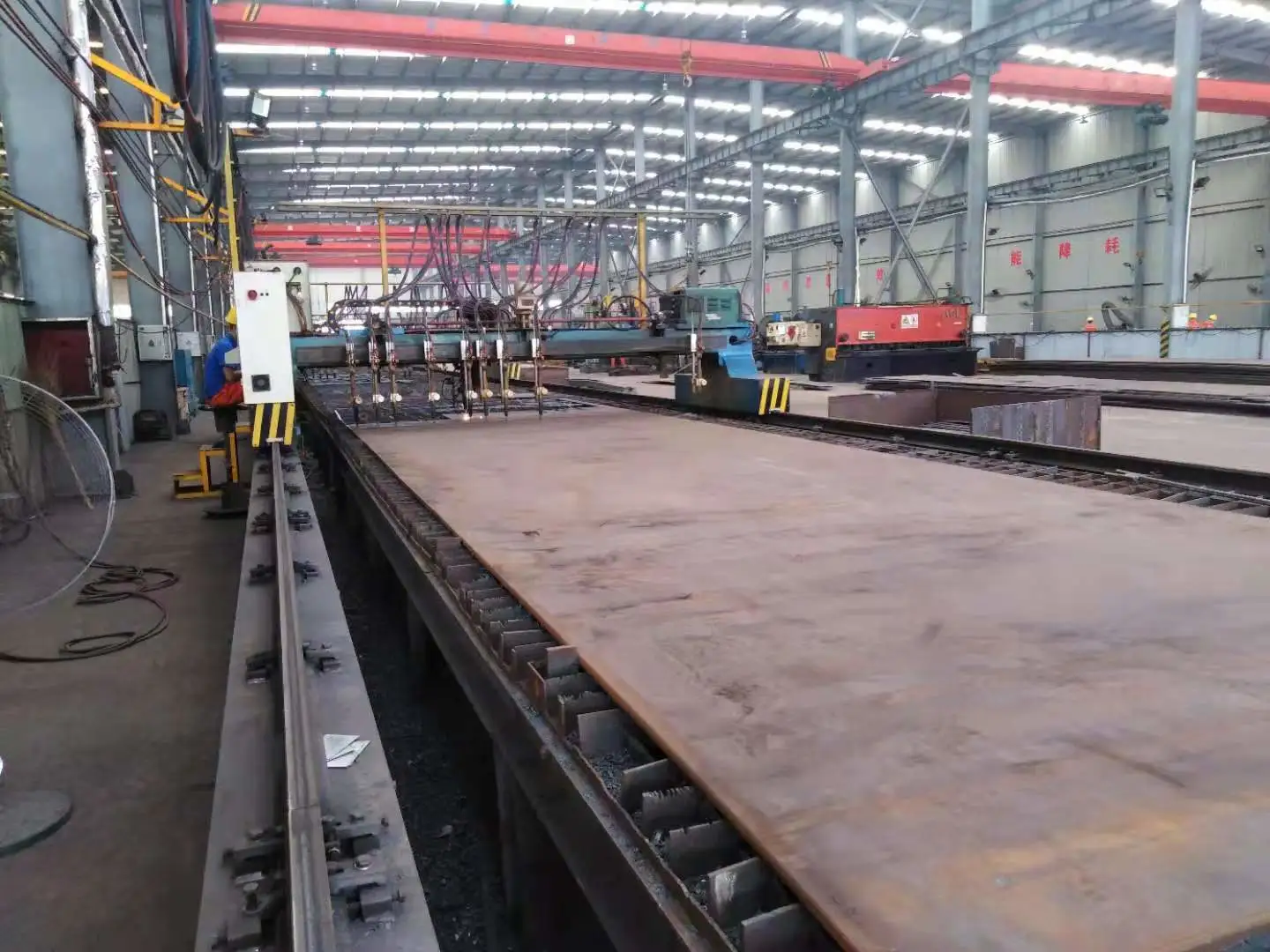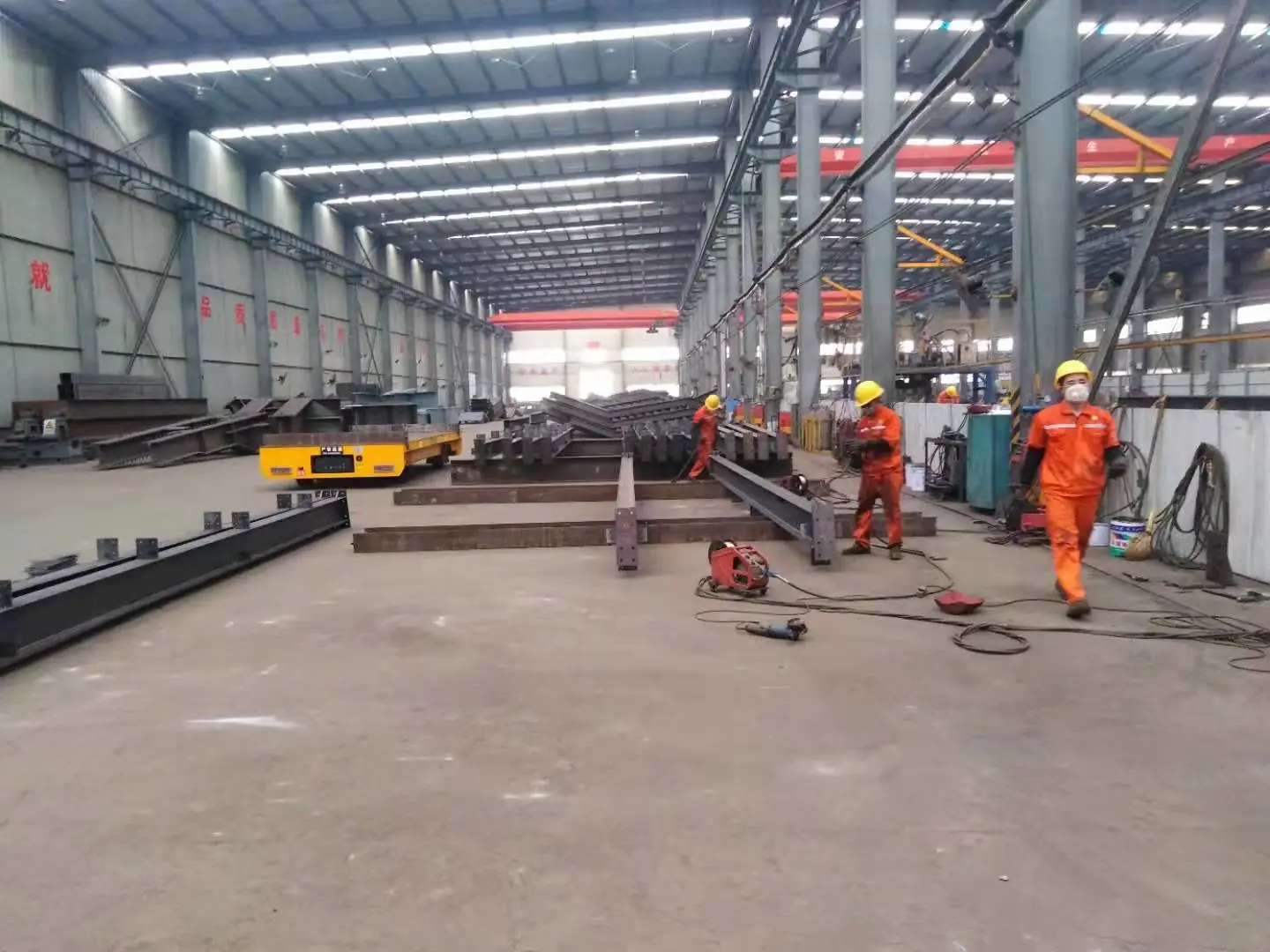 How to get a quote
The first

option

: available drawings
According to your drawings, we can provide you with an accurate quotation; we will also give our professional advice based on your drawings;
The second

option

: Drawing is not available
We have a professional design team, if you can provide the following information, we will provide you with professional drawings:
1. Location: ______ Country, ______ Region
2. Application: workshop; warehouse;poultry shed, etc.
3. Dimensions (length * width * eaves height): _______mm*_______mm*______mm
4. Wind load (maximum): ______km/h; or __m/s
5. Snow load (maximum): ______kn/m2
6. Earthquake magnitude: ______;
7. Insulation material: corrugated steel plate or sandwich panel (PU/EPS/rock wool/glass fiber)
8. Brick wall: availability and height
9. Doors and windows: size, quantity, installation location
10. Crane: If you need to install a crane, please inform the maximum lifting weight; the maximum lifting height