Exported to the United States for steel structure workshop installation
Exported to the United States for steel structure workshop installation
2022-04-07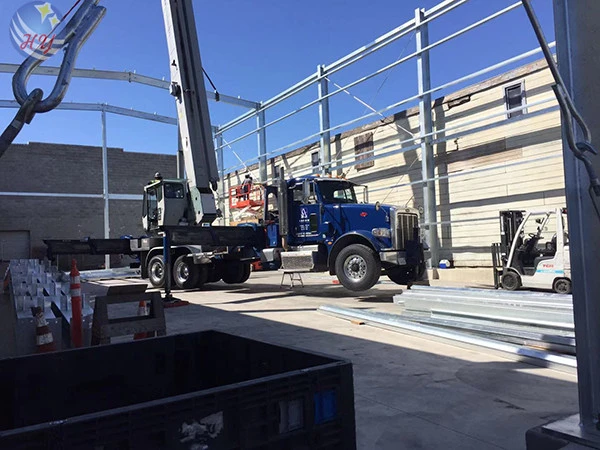 ---
As a superpower in the world today, the United States has a developed economy and a very developed construction industry, and has very strict requirements for steel structure materials. However, as an industrial product with low added value, the cost of processing steel structures in the United States is very high, so customers go to China to select suppliers that meet the requirements. The original drawings of the American steel structure workshop are designed with American standards. Our engineers replace the same or higher-strength national standard materials according to the original drawings, and then submit the drawings to the customer's designer for review. After checking, the customer's requirements were met, so the customer agreed to replace the American standard material with the national standard material.

This batch of steel structure workshop materials exported to the United States is hot-dip galvanized according to the requirements of customers, and the corrosion resistance is very good. In order to ensure the quality, the customer also sent a special quality inspector to check the quality of the steel structure before shipment. After passing the inspection, the customer arranged the container shipment soon.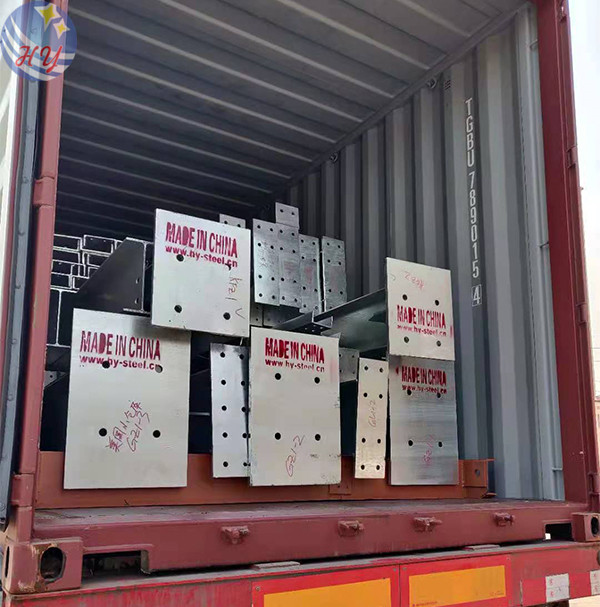 After the container arrived at the destination, we soon had a technical discussion with the customer's installation engineer before installation, and then assigned tasks and instructions to the workers, so the installation process was relatively smooth. Now the main body of the steel structure workshop in the United States has been basically completed, just Wait for the material to maintain the structure to arrive for final installation.