DRC customers visit again
2022-04-14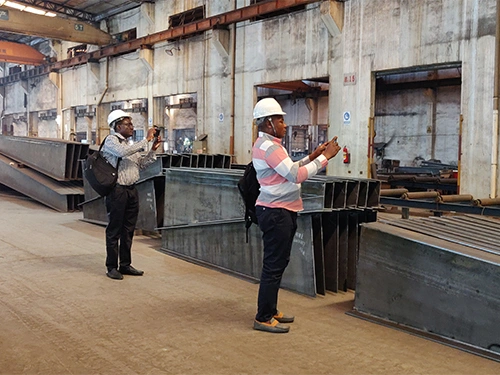 ---
This is the second time that the steel structure export customer from the Democratic Republic of Congo has visited us, and this time he brought his colleague, so we arranged for a special person to go to the airport to receive the customer. In April last year, the customer came to us and signed an order to purchase four steel structure workshops, and now these four workshops have been completed. Now they have started the next work plan, planning to build twelve steel-structured schools in the local area to provide a good reading environment for local students. Because we have cooperated before, and customers are satisfied with our service, we also plan to sign an order with us this time.
As a cooperative steel structure export customer, Hongye Steel Structure is also doing its best to cooperate with customers. We confirmed various details of the steel structure school in the office with our customers from the Democratic Republic of Congo. We also quickly provided the customer with the details provided by the customer. After the customer confirms the price, the customer sends the quotation and the workshop video and pictures taken back to their country for his boss's review, and the customer also told us that they would make a decision as soon as possible. Customers maintain long-term cooperation.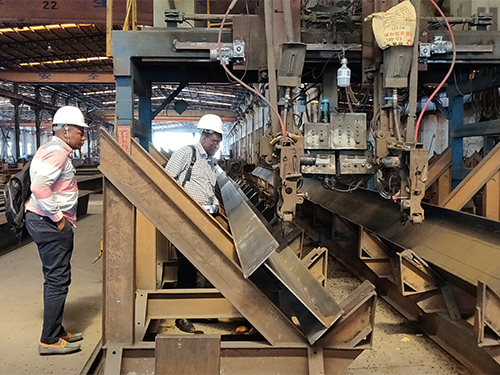 After inspection and comparison, the customer believes that our Hongye steel structure is large in scale and more cost-effective, so we soon signed a steel structure export agreement with us. We also help the customer to complete the production on time according to the drawings provided by the customer, and then notify the customer. Arrange logistics for door-to-door loading. Customers are very satisfied with the quality of our products after receiving the goods. We also help customers solve problems encountered in the installation process in a timely manner. The owners also greatly appreciate our after-sales service.